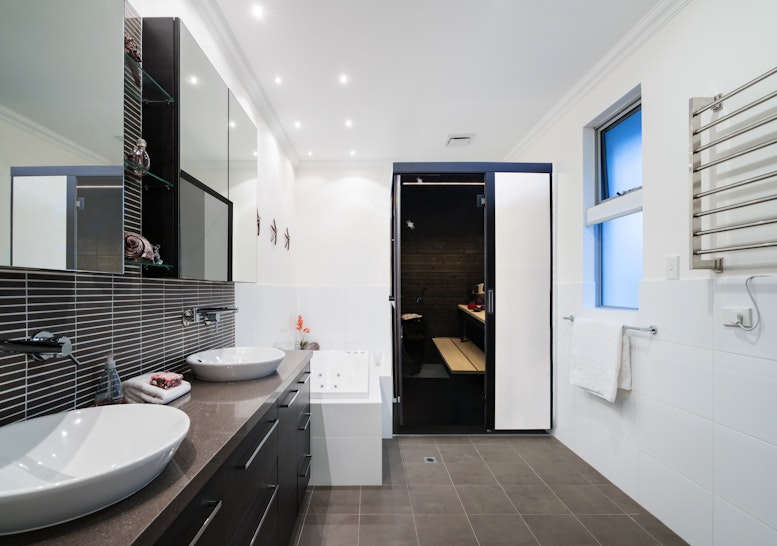 Harvia SmartFold 2.0 bathroom sauna
A convenient foldable sauna for small spaces
Harvia's SmartFold 2.0 sauna is a real space wonder. When the sauna is not in use, it can be conveniently folded up, significantly saving floor space compared to conventional saunas. The Smartfold 2.0 sauna looks stylish even when folded.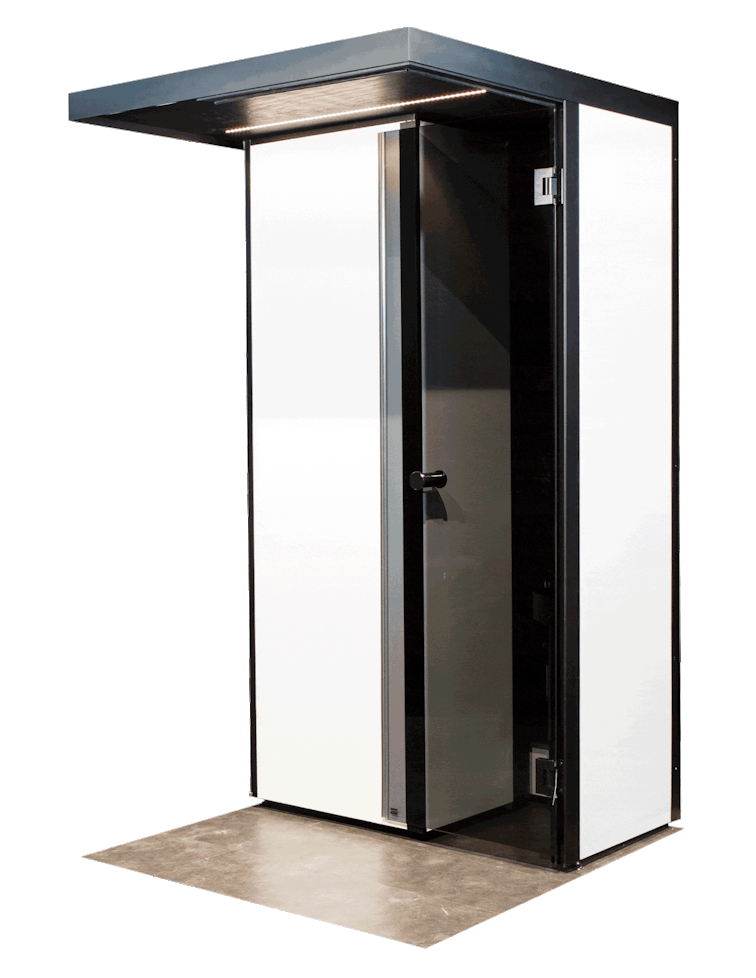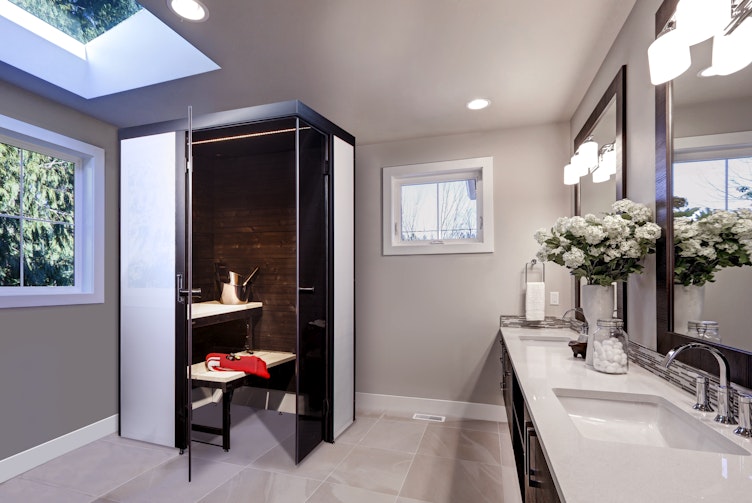 An energy-efficient and compact unit
The 3.6 kW heating power of Harvia's Delta heater, combined with the sauna's compact size and high-quality insulation, saves electricity in use when compared to a traditional sauna. The sauna also heats up quickly to be ready for sauna bathing. The size of the sauna is suitable for 1-2 people. The SmartFold 2.0 sauna is suitable for a maximum of 2 persons.

The Harvia SmartFold 2.0 is available in both left-handed and right-handed versions. The interior of the SmartFold 2.0 bathroom sauna is made of Finnish high-quality, wide, and ecological spruce. The sauna is available with either black or white wall panels.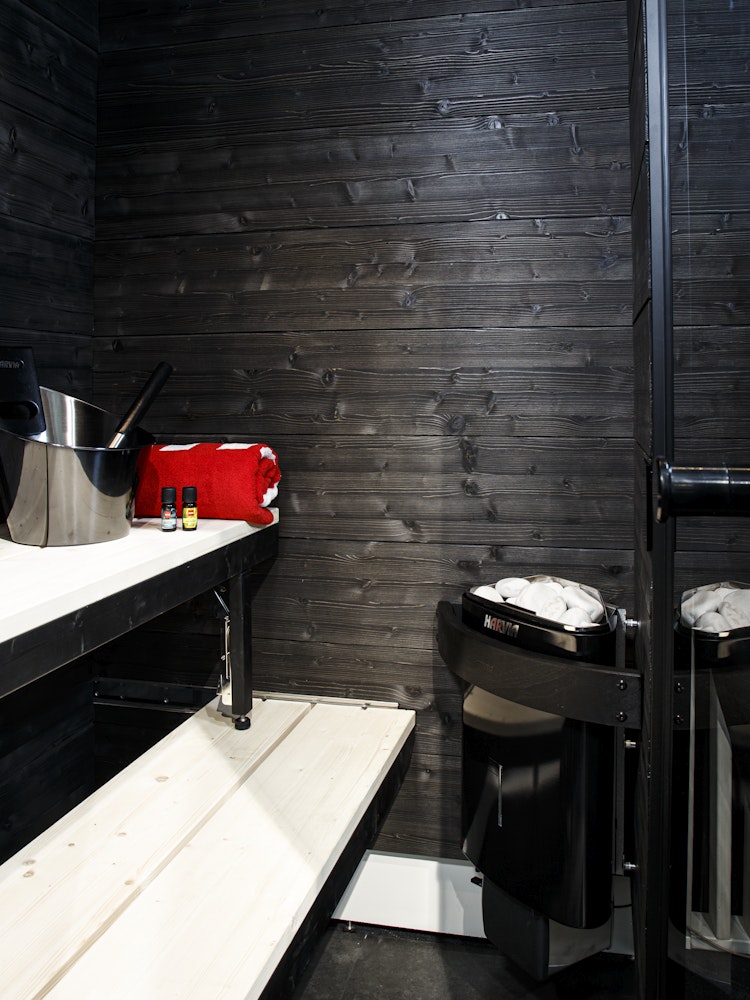 Easy to install
We have designed the SmartFold 2.0 sauna to be easy to install. For example, an electrician is not needed for the installation, because the heater is connected via a plug to the grounded outlet in the bathroom.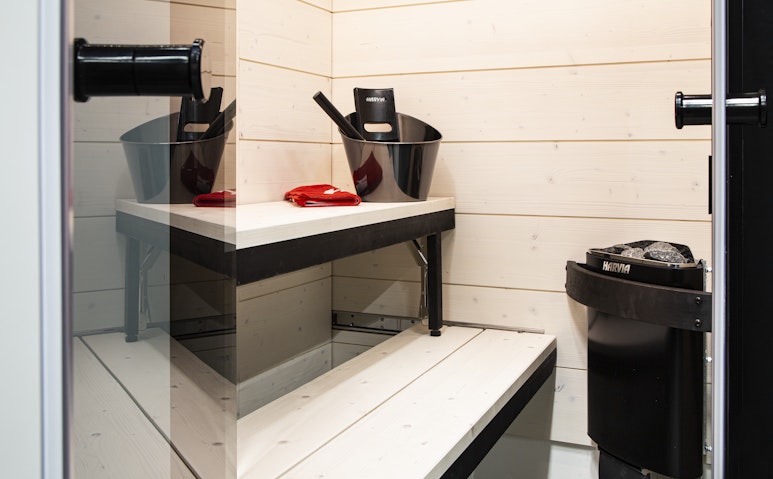 Safety to use and suitable for wheelchairs
Safety is important to us. As such, the sauna can only be heated when the structure has been opened for use. When the boards are left in the upper position, the sauna can also be freely used with a wheelchair.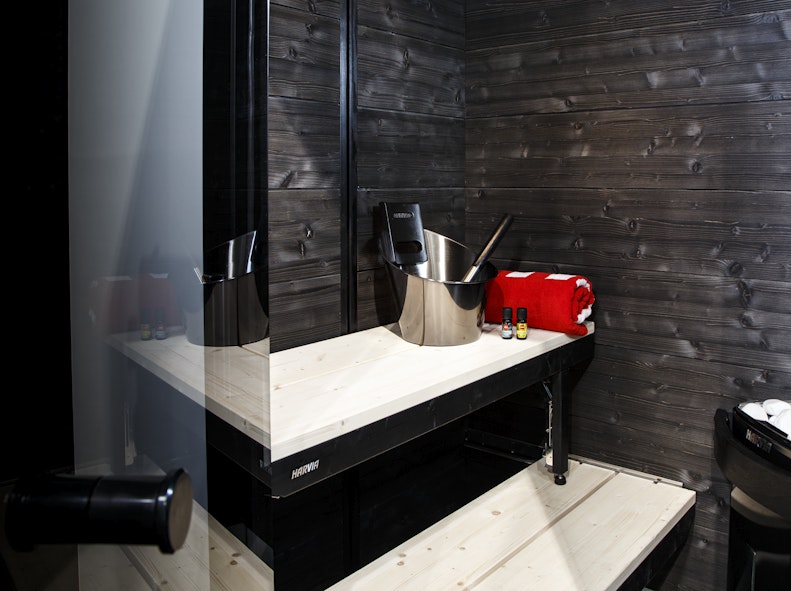 Handmade in Finland
All Harvia SmartFold 2.0 bathroom saunas are carefully handcrafted in Harvia's sauna factory in Muurame, Finland with over 70 years of experience. All of the SmartFold 2.0 saunas go through test assembling before they are delivered to ensure the high quality of the saunas.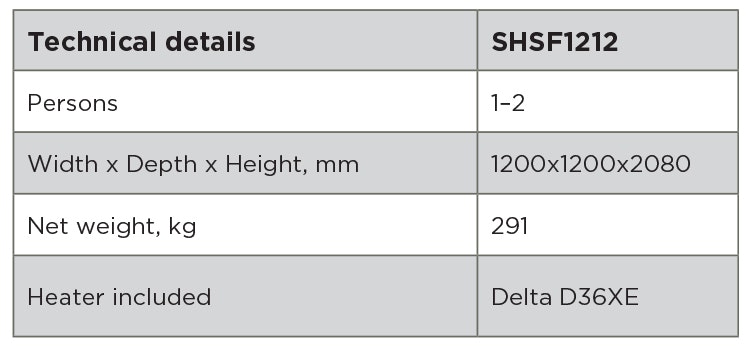 Leave your contact information and we will get back to you