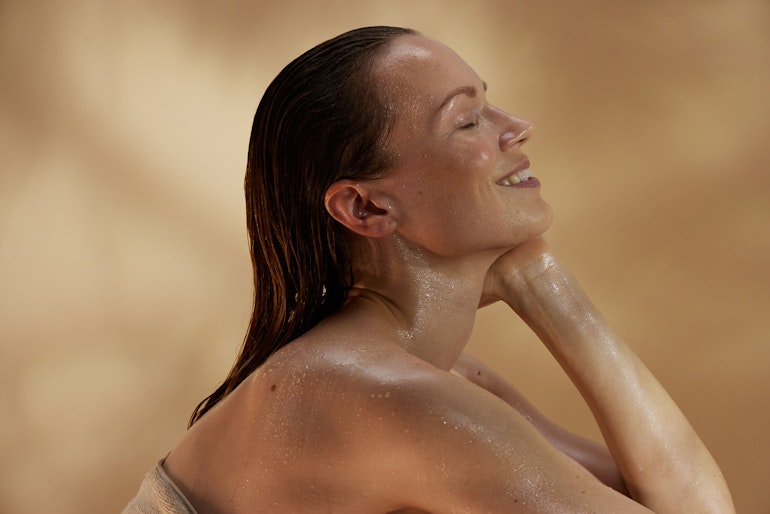 Competition organizer
Harvia Finland Oy, thereinafter Harvia.

Competition starting and ending dates
You can join the competition from the 15th of September to the 31st of October 2021 on Instagram by using the hashtag #experienceheat and showing your way to heal with heat.

Participating the competition
Every person can join the competition. Participating requires accepting these rules. The same person can join the competition multiple times by doing different publicization on Instagram and using the hashtag #experienceheat.

Announcement of the winners
The winners will be announced on November 1, 2021, in Muurame Finland. Entries received outside the time of participation in the competition or otherwise in violation of the instructions given will not be considered.

The names of the winners of the competition will be published on Harvia's social media after the draw. The winner will be notified of the win in person via a private message. The winner must register to redeem their winnings no later than 7 days after the winner has been announced on social media, regardless of whether the competition organizer has been able to reach the winner from the telephone number or email address provided by the winner. If the winner does not respond to Harvia's message of the win within 7 days, a new winner will be drawn. If the shipment is returned based on incomplete contact information, prizes will not be sent again. If the winner is unable or unwilling to receive the prize, a new winner will be drawn immediately for the prize.

Prize
One (1) Harvian Cilindro XW 7.0 kW electric heater will be drawn among the participants (prize value approx. € 770) as well as two sets of sauna accessories. If the heater model is not suitable in your country then we will deliver a suitable model to the winner.

Responsibility of the competition organizer
Harvia limits its liability to the prize draw and pays taxes on the prizes in accordance with the law and delivers the prizes to the winners. Harvia is not responsible for taxes or import duties which are possibly caused by importing the prize to the winners' country.

Changing the rules
The organizer of the competition has the right to change these competition rules at any time.

Publicity of the competition
By participating in the competition, the participant grants the organizer of the lottery the right to publish his/her name/username and his/her participation publication on Harvia's social media without the separate consent or compensation of the participant.

Data processing principles
Data protection statement in accordance with Sections 10 and 24 of the Personal Data Act (523/1999) / Harvia's personal data register.
How does the healing with heat feel like? Watch the video and participate the competition. You have a chance to win a brand new Harvia Cilindro XW 7.0 kW heater!